A former teacher of mine (7th grade, to be exact!) messaged me on facebook with the following question:

I'm looking for some free decorating direction. This spring/summer we're going
to be gutting and remodeling our spare room/my hobby room (yuck and yippee!),
and I'm wanting to do the color scheme with chocolate browns, tans, and light
blues. I'm wondering if you have any good sites that you recommend for ideas and
such? The room is fairly small, so I'm looking for ways to keep it bright, cozy,
cheery, and inviting. I love looking at good pictures to inspire me, so if
you've got any faves, I'd love to know!


Before we get down to the specifics, here are a whole bunch of inspiration photos I've collected, for both craft rooms, and for bonus/spare rooms.


Pottery Barn
Spaceplanner.com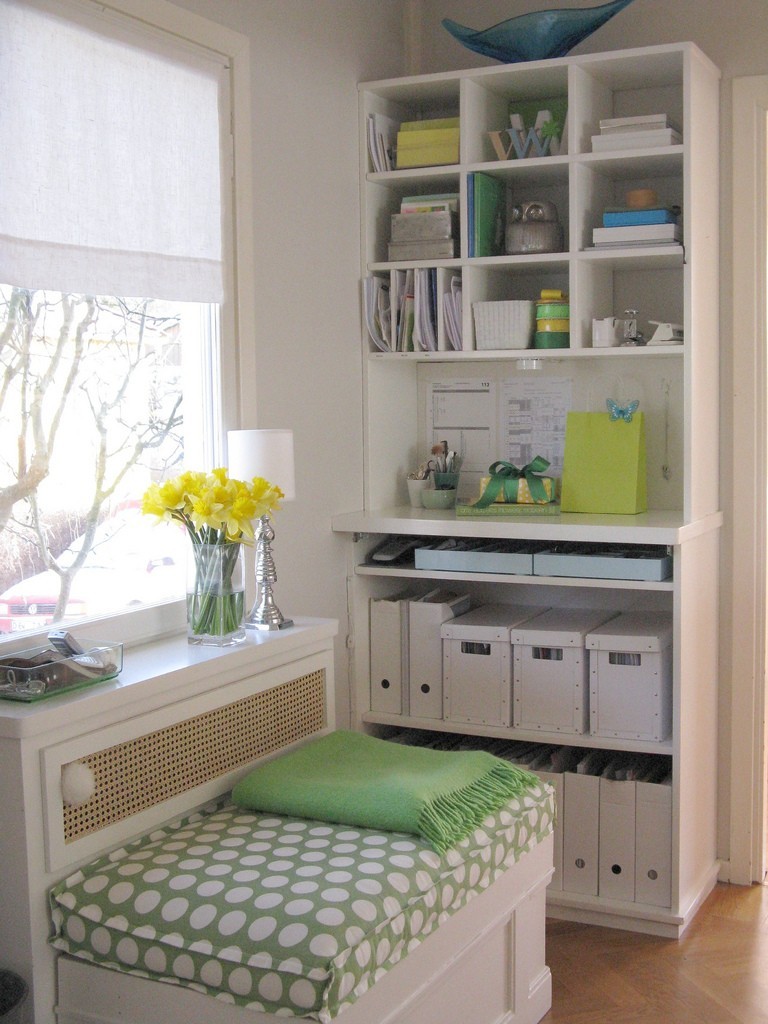 kaboodle.com
Michaels.com



But now, to get down to my favorites:
This next series is a gorgeous attic room that acts as a very neutral, relaxing office/hobby room/sitting room. There are several shots of different parts of the room.
I like the look of real exposed brick.. but this faux look isn't totally working for me. If it's just a small area, putting the real thing in wouldn't be too pricey.
The coordinating storage containers just seal the deal for me..
This little bench is a fantastic use of space. Storage and comfort all in one!
This last room is not particularly my color taste, but the concept is pretty close to what I think my former teacher was thinking. Dual function is the key here- the desk area coupled with the couch makes for numberous uses. And, if that couch were a pull-out, you could even sleep extra guests in here.
There you go, Lisa! ;) Hope some of these photos help you out! For those of you who have asked what my go-to places for inspiration are, hang in there. I'm working on a big post chock full of inspiration sources! Happy Friday!!